Mileage reporting and privacy. Two words that are inextricably linked because a kilometer registration contains a lot of privacy-sensitive information. It states, among other things, which addresses you have visited and at what times, which is why it is important to handle this very carefully. Since the introduction of the General Data Protection Regulation (GDPR), companies have been required to handle personal data more carefully and to avoid violating privacy. You also have to deal with this when using a mileage reporting system in the vehicle.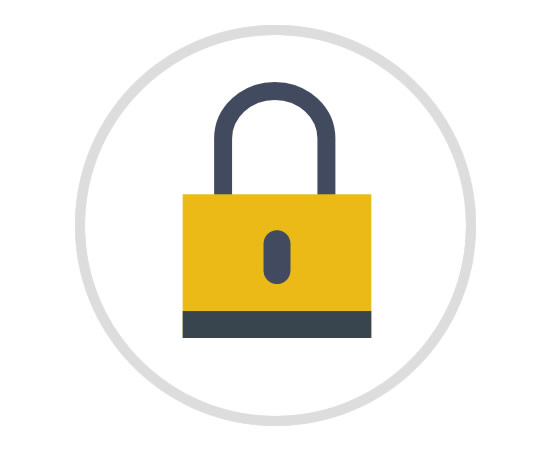 Employee privacy
When an employee has a company car and does not pay bijtelling, it is necessary to keep a mileage report for the tax authorities. This mileage report contains all kinds of personal data, such as the start and stop addresses of the vehicle, the date and time of said trips and who drove the car. It is important for an employee that that employer handles this privacy-sensitive information very carefully. And that private journeys of the employee, for example, are not transparent to the employer. These kinds of agreements can be recorded in a privacy regulation.
Mileage report AVG
The General Data Protection Regulation has been in effect since 25 May 2018. All 28 different privacy laws from the European Union have been replaced by the GDPR.
This contains the most important rules for handling personal data. Since the advent of the GDPR, privacy rights have been strengthened and expanded. Think, for example, of viewing stored data and protecting this data.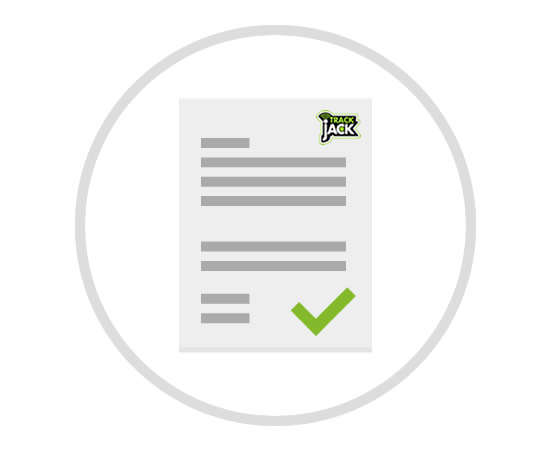 Privacy statement mileage reporting
It is important to record agreements regarding the privacy of the mileage reporting between employer and employee. Mileage reporting systems with a quality mark meet the requirements of the AVG, which means that the driver must give permission and be aware of the privacy of the registration. This can be done, for example, in a privacy regulation. It must be clear to a driver which data is extracted from the car, who can view it and for what purposes it is used.
Private ride protection
When using the TrackJack mileage report system, it is possible to share the system in the employer's account with the employee.
For example, the employee himself determines whether the employer may have insight into private journeys, which is not possible by default. Using the setting of office hours, a physical private button in the vehicle or via the TrackJack app, the character of a ride can be set to private. This way, the privacy of your mileage report is fully guaranteed.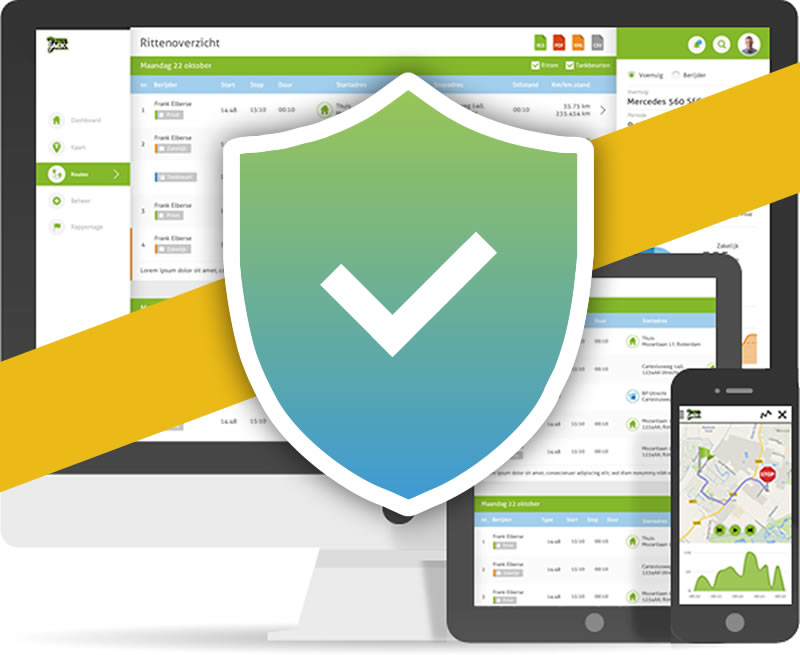 The importance of privacy
At TrackJack we value the protection of data and the privacy of mileage reporting. On our Privacy & Data Protection page you will find more information about the privacy statement, privacy policy, the processing agreement and the employer-employee privacy policy.