For your mileage report and track & trace solutions
If you are looking for a professional, yet affordable track and trace or travel record registration system we have the right solution for you. You can access your data from any location in the world through a unique online account and a specially developed Smartphone app where you will gain access to information such as current locations and comprehensive travel records.
Affordable and no subscription fees
You will never feel like you have paid too much because we believe that the wide application of the GPS track and trace and mileage report solutions that we offer provide great value for money. Our hardware is very affordable and user friendly. You only pay upfront for what you need, with no subsequent subscription fees. The ideal track and trace solution for only € 12.50 per year.*
100% Dutch producer and supplier
TrackJack Europe is the producer and supplier of both the hardware and the software. Our team of experienced programmers work very hard every day on developing new technology and on improving existing products, with a clear focus on the needs of our customers.
Online portal, no software installation
You will receive a personalised online account that allows you to access all of your data and to quickly obtain a complete overview from any location in the world if you have access to an internet connection. Go to our  online portal to see all of the options available to you.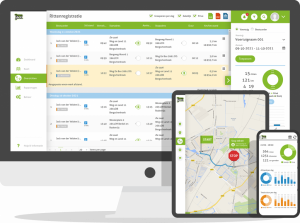 Standard European coverage
You are never faced with unexpected expenses. TrackJack offers standard coverage in  all 27 European countries,  without any additional costs.
Do you have any questions or do you want to see which solution is best for you? Contact us for a free  quote  and we will gladly answer your questions.
* Exclusive hardware